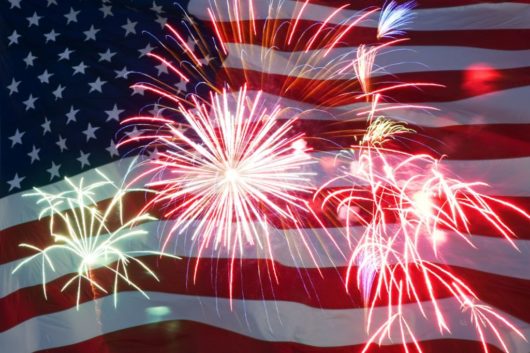 Let's Celebrate Together!
You ARE Invited!
This is a free family friendly community event! 
We Need Donations!
It's Back!
Estacada Independence Day
July 4th Fireworks Show! 
When: Tuesday Night July 4th, Music @ 7PM, Fireworks @ 10pm 
Where:  Back of the Estacada High School
Who:
  Everyone is Invited! 
(No Pets or Animals Allowed, No Drugs or Alcohol, No Smoking or Vaping, No Personal Fireworks, No Weapons) 
Cost:  Free/Donations Please
Big Bang Fireworks Show
Estacada is well known for our Big Bang Fireworks show. The biggest and best rural community fireworks show!  This year Estacada Area Community Events has teamed up with Estacada Rural Fire Department #69 and their Volunteer Association to host the 2023 Fireworks show on July 4th!  The show will be held near the High School at 10pm sharp.
Donations/Sponsors
We are looking for donations and sponsors to help cover the cost of the fireworks show.  This will be a FREE Community Event, so any support businesses or individuals can provide the better show the community will have!  Checks can be dropped off at the Estacada Fire Station.  
Volunteers
We know there are many people that want to help out and volunteer for their community.  We are hoping to see a plethora of events in Estacada on Independence Day that are all held by individual groups that can then be organized together on this website!  Let us know what you have planned and we can bring it all together here soon!
Main Event Sponsor
Modern Business Service Systems
Modern Business Transportation
Whitney Signs


Estacada Community Foundation



Reliance Connects
City of Estacada
Old Mill Saloon
Lovett

Grand Patron Sponsor
Estacada Rock Products

Locke Buildings
Youngberg pump & Well Drilling
Pacific Forest Contractors
Patron Sponsor
Waste Connections